Event Details
Date: Aug 01, 2021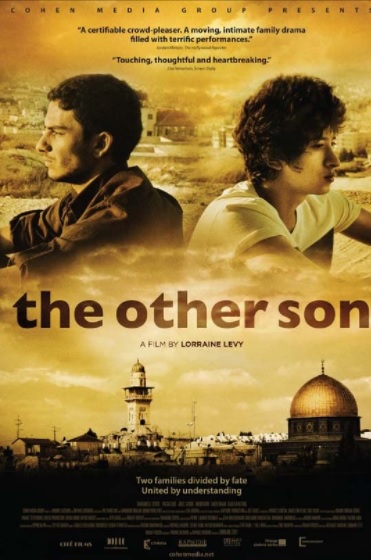 The Other Son
This French production, filmed in Israel, movingly explores issues related to the Israeli–Palestinian conflict. As he prepares to join the Israeli army, Joseph discovers that he was inadvertently switched at birth with Yassin, the son of a Palestinian family from the West Bank. This revelation turns the lives of these two families upside down, forcing them to reassess their respective identities, values, and beliefs. How will the families deal with this startling development? You have never seen a "switched at birth" film like this. Prepare to be challenged, provoked and moved as you experience this surprisingly involving story.
English subtitles
2012 Rated PG-13 (a brief scene of violence, brief language and mild drug use)
1 hr 45 min
5:30pm - Doors Open and Pizza
Admission is free and there is plenty of room for social distancing. Pizza and bottled water will be available before the start of the film (food is not allowed in the sanctuary). Bring your appetite and a friend!
6:00pm-8:30pm - Film and Discussion
Following this exceptional film, Steven Ger, Director of Sojourner Ministries (and Pastor of Beth Sar Shalom) will lead an informative discussion regarding the film's narrative themes as well as those aspects of Jewish culture and history touched upon in the movie.
Beth Sar Shalom
2435 E Hebron Pkwy
Carrollton, TX 75010