Store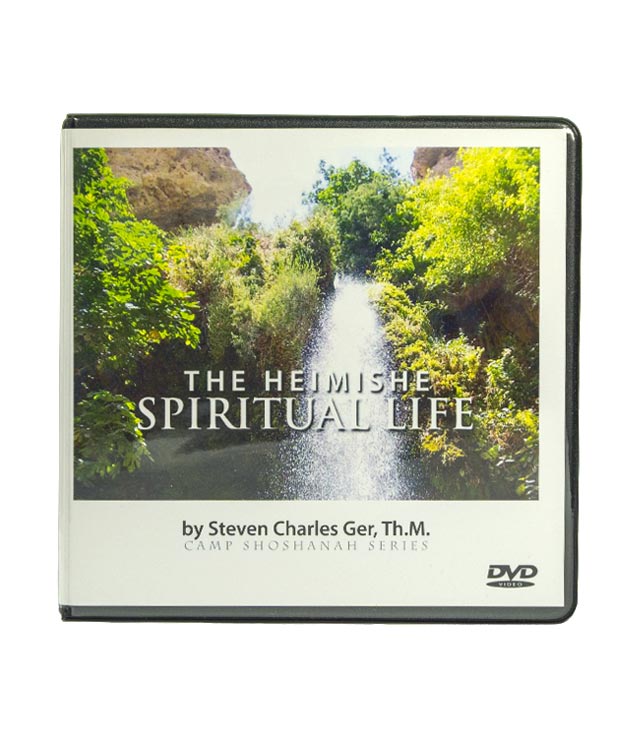 The Heimishe Spiritual Life DVD Series
$26.00
( in stock)
Heimeishe = a difficult to translate Yiddish word with a general meaning of "warm," "homey," "earthy," "down to earth." Recorded live during Ariel Ministries' intensive messianic Camp Shoshanah 2008, Jewish Christian Steven Ger, director of Sojourner Ministries, guides you through a very accessible study of the principles and character traits of the spiritual life.
Included are discussions of holiness, the role of the Holy Spirit, discipleship and suffering, the new nature, election and the eternal security of the believer and Steven's popular lecture on prayer. Professionally edited and divided into chapters corresponding to the teaching outline.
Pop the DVD into your player and attend class when it's convenient for you! Move forward or backward through chapters to review lesson segments anytime.
Approximate Running Time: over 4 hours, on 3 DVDs.